About the Team…
President and Chief Executive Officer
Steve Jungmann
Mr. Jungmann was most recently the Chief Executive Officer for private equity owned Convenience Valet which is a distributor of over-the-counter and personal care products in the convenience and travel channels.  Prior to that, he was the President of Sales for Richelieu Foods, a leading private equity owned, private label frozen pizza topper.  Both companies were sold to strategic buyers.
Before Richelieu, Jungmann was the Executive Vice President of Merchandising for the retail side of SuperValu Foods.  He joined SuperValu after leaving his role as Senior Vice President/General Manager for Solo Cup's consumer product division.  Jungmann started his career with Kraft Foods where he spent 20 years in a variety of sales and strategy roles across multiple geographies.  His last role was Vice President of Category Management where he led trade spending and category management across all Kraft Divisions.
Mr. Jungmann has a passion for team leadership, change management and driving results.  He holds a Master in Business Administration from Northwestern University's Kellogg School of Management and a Bachelor of Science in Psychology from the University of Illinois.
Chief Financial Officer
Peter Hinrichs
Mr. Hinrichs was most recently Chief Financial Officer for a California based Manufacturer in the Health and Wellness industry. Prior to that, he was the VP of FP&A and Zero Base Budgeting for Dollar General.
He joined Dollar General after leaving his role as Senior Finance Director Zero Base Budgeting for Mondelez International. He started his career with Kraft Foods/Mondelez where he spent over 24 years in a variety of finance roles in the US, Europe and Asia.
Mr. Hinrichs holds a Master of Business Administration from the Christian-Albrecht University of Kiel, Germany.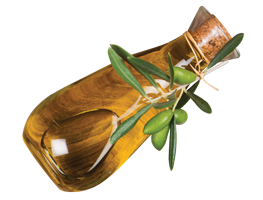 Senior VP of Manufacturing
Robbie Taylor
Robbie brings over 25 years of food manufacturing experience and results. He grew up in fresh produce with Fresh Express where he filled many roles of increasing responsibility through his 17-year tenure. After leaving there, he joined East Balt Bakeries, serving as Manufacturing Manager before moving to Aryzta as a Bakery Director for their largest facility in North America. These two roles provided Robbie the opportunity to gain valuable bakery experience. Prior to joining Urban Farmer, he was the Plant Manager for Richelieu Foods' newest pizza and crust production facility.
Robbie holds a bachelor's degree in management from Benedictine University along with HACCP, PCQI, and SQF Practitioner certifications.
Robbie's passion for people safety and food safety and his reputation for excellent team building, leadership and problem solving, make him a great fit for the Urban Farmer family.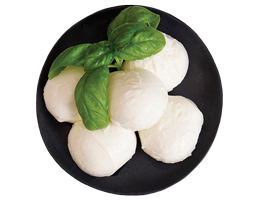 Vice President of Finance, Planning & Analysis
Janet Fennelly
Janet Fennelly joined Urban Farmer in 2021, after 10 years with Richelieu Foods, a leading private equity owned, private label pizza manufacturer where she led all pricing and FP&A reporting. Prior to Richelieu Foods, she held roles at Ocean Spray and The Gillette Company, both in Strategic Finance, with an emphasis on new product/innovation financials.
Janet is passionate about team leadership and thrives working among cross-functional teams to drive change. She holds a B.S. in Finance from Fordham University and resides in Boston, MA where she is an active volunteer in the Special Needs community.
VP of Strategic Sourcing
Carmella Vasquez
Carmella has spent her career of over 35 years in strategic sourcing within the food industry.
She started her career with Unilever where she spent 19 years in AG commodity procurement.  Prior to joining the team at Urban Farmer, she was employed for 6 years with Richelieu Foods, Inc.  Her sourcing experience collectively touched upon private label, branded and foodservice segments of the food industry.
She has directed numerous double digit cost savings initiatives throughout her career. Her passion and commitment of aligning with strategic partners and teamwork have been key drivers for her success.
Director of Manufacturing
Manuel Ruiz
Manny brings over 20 years of food manufacturing experience and results.  Most recently he was the Continuous Improvement Technical Leader at Richelieu Foods. In that role he was the start-up leader of a new production line where he was accountable to deliver a vertical start-up. He spent most of his Richelieu career as the Manufacturing Manager for their largest production facility, responsible for pizza and crust manufacturing. Among his many accomplishments was to implement process controls that lead to zero material loss on pizza toppings. He also was part of a team that drove manufacturing efficiency improvements from 60% to 80%. Manny is a Six-Sigma Yellow Belt and is working on his Green Belt. Prior to Richelieu, Manny spent 4 years in bakeries at Aryzta and East Balt.
Manny is a champion of Safety, Quality, and Continuous Improvement and has established a reputation for training people, solving problems, and developing operating standards that help to remove variation from the process. He is an excellent leader and possesses great employee engagement skills.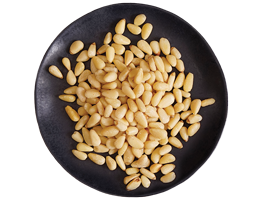 Director of Accounting
Andrea Hostutler
Our accounting department is led by Andrea Hostutler, who earned a Bachelor of Science in Accounting from Illinois College in Jacksonville, Illinois.  She has over 25 years of accounting experience, 18 years as a controller and 13 years in a manufacturing environment. Her experience includes working for a large range of companies, spanning from a Fortune 500 Company down to smaller scale family-owned businesses.
Andrea has implemented policies and procedures for companies that have detected and mitigated fraud and theft in the very early stages preventing the companies from greater losses.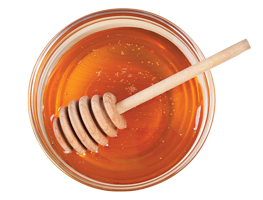 Director of Special Projects
Jason Hutchison
Prior to coming to Urban Farmer, Jason was a Quality Supervisor at Little Lady Foods, and served as Quality Assurance Manager at Bay Valley Foods. He has a Bachelor of Arts degree from DePauw University in Mathematics and Biology.
Director of Supply Chain & Logistics
John Mullen
John Mullen has been in food manufacturing for 13 years. 
Started career with Del Monte Fresh Produce where he began as a shipping clerk and was promoted into an operations manager role. He made the move to Urban Farmer in January of 2019 where he began as a production manager and has now moved into the role you see today.
Though still early in his years of leadership, He is very excited to help Urban Farmer maximize our processes and procedures while meeting customer expectations.
Director of QA, Food Safety and Sanitation
Ed Bove
Prior to joining Urban Farmer, Ed Bove has been in the food industry 15+ years with varied background including commercial laboratory work and USDA regulated pork processing before becoming the head of Quality for a company specializing in dehydrated vegetable ingredients; serving as the authority on quality system programming, SOPs, and regulatory guidance for both QA and QC.  Ed created and maintained food safety & quality programs to internationally accredited standards including USDA Organic, BRC and FSSC22000.
Ed holds a bachelor's degree in biology from Illinois State, in addition to HACCP, SQF, and PCQI certification.
Manager of Commercialization and Regulatory
Eloisa Medina-Hernandez
Eloisa joins Urban Farmer with 20 years of experience in the food industry.  She spent over 12 years at Richelieu Foods as a technical leader, supporting both the frozen pizza and dressings & sauces units.  Her focus has been in the areas of new product development, technical services, FDA & USDA regulatory compliance, product commercialization and artwork management.
Prior to Richelieu Foods, she was a product developer at the Sara Lee Corporation and completed several internships at Kraft Foods.  Eloisa thrives in driving projects forward while supporting cross functional teams through the commercialization process.  Eloisa earned a Bachelor of Science degree in Chemical Engineering with a minor in Management from the Illinois Institute of Technology and has recently completed a Project Management Certification program at Collin College.
Director of HR
Margo Neetz
Margo joins Urban Farmer with over 25 years of HR experience. She has worked in manufacturing and service industry. Prior to Urban Farmer she worked for NPAA formerly NB Coatings leading their Human Resource efforts and programs in a paint manufacturing for an expanding multi shift operation. Prior to that she worked for Merieux Nutrisciences formally Silliker where she assisted in the development of the HR function as the organization grew.
She has led initiatives in multiple areas of Human Resources including HRIS implementation, Compensation, Benefit Administration, Recruiting, Employee Relations, HR Law and Policy integration and Employee Development and Training. She strives to partner with the business functions to maximize the workforce effectiveness to obtain organizational goals. She has a Masters in Human Resources from Purdue University and has been certified Senior Professional of HR.
Director of Maintenance & Reliability
Jeff Piekarczyk
Jeff brings over 20 years of proven results and is an accomplished Maintenance and Reliability professional. He spent more than 15 years at Cargill, growing through the ranks from a Boiler House Operator to the Maintenance and Reliability Manager, where he managed several thousand assets to world-class levels of reliability. He spent the last year and a half at Richelieu Foods serving as Maintenance Manager at their Wheeling, Illinois plant, and he was a core resource for all their manufacturing facilities.  Jeff holds multiple certifications including Total Productive Maintenance & Lean Manufacturing principals, Reliability Leader Certification, OSHA 40-Hour HAZWOPER, Root Cause Analysis Mapping, Failure Modes and Effects Analysis, and others, too numerous to mention
Manager of R&D
Mugdha Chavan
Mugdha joins Urban Farmer with a Master's degree in Food Science and Master's and Bachelor's degree in Biotechnology. Mugdha's alma mater is Illinois Institute of Technology, Chicago and VIVA Institute of Arts, Commerce and Science, Virar, India.
Prior to Urban Farmer, Mugdha completed her internship at Tempesta Artisan Salumi.
Mugdha is passionate about critical problem solving and managing strategic projects. She lives by the quote "Bloom where you are planted".
Reach out to see how we can help you.
Call us at 815-468-7200 to get started.