It all started way back in 1948…
It all started way back in 1948, back when we had an honest-to-goodness working farm on the outskirts of the bustling metropolis of Chicago. We worked the land, bringing fresh vegetables to market in an honest day's work. And even though we've grown out of that first urban farm, we haven't forgotten what it means to be an Urban Farmer: Honesty. Integrity. A focus on freshness. Good foods from the good earth. And a passion for sharing the harvest.
That's why we've created a line of frozen foods that don't taste like frozen foods.
Because freshness and flavor are key to our offerings. To do that, we focused on simple, honest and healthy ingredients that you'd be proud to serve at your table. And, we practically lived in our test kitchens until we had just the right blend of herbs, spices, cheeses and other ingredients—our line of natural and great-tasting pizzas.
About the Team...
MANAGING PARTNER
Ryan Sparrow
Ryan Sparrow has been in the food business for more than 30 years and has experience as both an entrepreneurial businessman and a leader for international food companies.
Ryan has managed divisions for Fresh Del Monte, Chiquita Brands International, Ready Pac Foods, Kraft, Quaker Oats, Handi-Pak Foods and UNIVEG. He received his Food Science degree from Purdue University and his MBA from the University of Illinois.
FOUNDING PARTNER
Warren Ouwenga
Prior to Urban Farmer, Warren Ouwenga was the co-founder, owner and financial manager of Heartland Harvest. Previously, Warren worked with Chiquita Brands Intl., as the Director of Facility Operations.
He's held management and operations positions at a variety of companies, including Del Monte Fresh Produce. Previously, Warren founded Handi-Pak Foods, Inc., growing it into a nationally recognized fresh cut vegetable and fruit processor.
Warren was also the major owner and manager of Ouwenga Veg. & Grain, a 2,000-acre agricultural producer that sold and distributed produce throughout the Midwest and Southeast United States.
He studied agronomy and agriculture economics at the University of Illinois before entering into the agri-business field.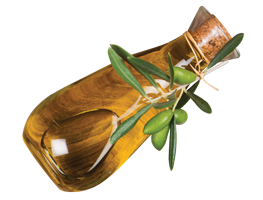 BUSINESS COMMERCIALIZATION
John Geocaris
Prior to working at Urban Farmer, John was managing director at New Food Strategies, helping early stage and mid-level food companies develop and execute growth strategies. He has also served as an advisory board member for Home Run Inn Pizza and a board member or the American Frozen Food Institute and the Abraham Lincoln Centre. Most notably, he founded and served as CEO of Little Lady Foods, a frozen food specialty co-packer which he led from a startup to nearly $300M in sales, as well as President of Delphi Industries. He received a Doctor of Law degree from the University of Denver and a Bachelor of Science in Political Science from Colorado College.
DIRECTOR OF OPERATIONS
Morgan Tracy
Previous to Urban Farmer, Morgan worked as Director of Operations at Venice Bakery, where he had previously been Director of Purchasing and Logistics. He has worked in every facet of the hospitality food industry, in both standalone restaurants and major corporate chains.
Prior to that, he served in our nation's military, aboard the USS Eisenhower and the USS Abraham Lincoln with top secret security clearance.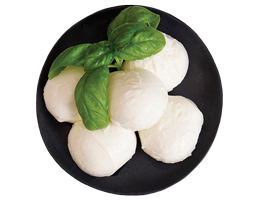 DIRECTOR OF FOOD SAFETY AND QUALITY
Jason Hutchison
Prior to coming to Urban Farmer, Jason was a Quality Supervisor at Little Lady Foods, and served as Quality Assurance Manager at Bay Valley Foods. He has a Bachelor of Arts degree from DePauw University in Mathematics and Biology.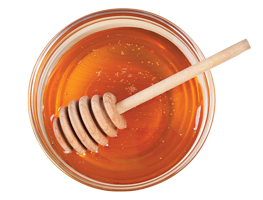 DIRECTOR OF PROCUREMENT AND SUPPLY CHAIN
Dawn Africano
Previously, Dawn served as Materials Manager at Dole Fresh Vegetable and held the titles of Quality Assurance Manager, Procurement Manager and District Sales Manager at Del Monte Fresh Produce. She also worked in quality assurance and food processing roles at Handi-Pak Foods.
DIRECTOR OF BUSINESS DEVELOPMENT FOR NORTH AMERICA
Kellie Beno
Prior to her work at Urban Farmer, Kellie had a variety of roles at TNT Crust, a pizza crust division of Tyson Foods, including more than seven years as National Account Sales Manager and Industrial Sales Manager working on the crust business as a category expert. Previously, her roles included Quality Assurance and Product Development where she had final authority for quality assurance, quality control and food safety for two Green Bay, WI manufacturing facilities and ensured internal and external system and regulatory compliance for all processes and procedures. Previously, she was Regional Food Safety and Quality Assurance Manager for Dean Foods. She has a Bachelor of Science degree in Microbiology from the University of Wisconsin-Madison and a Master's degree in Administrative Science from the University of Wisconsin-Green Bay.
Reach out to see how we can help you.
Call us at 815-468-7200 to get started.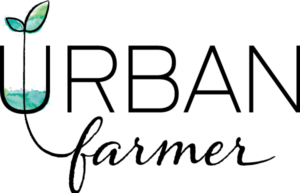 Where taste comes first.

 655 Mulberry St,
Manteno, IL 60950
815.468.7200
hello@urbanfarmer.net
© 2018 UrbanFarmer LLC. All rights reserved.