It all started way back in 1948…
…back when we had an honest-to-goodness working farm on the outskirts of the bustling metropolis of Chicago. As one of the largest specialty vegetable farms in the Midwest, we worked the land, bringing fresh produce to market. And even though we've grown out of that first urban farm, we haven't forgotten what it means to be an Urban Farmer. It means working with honesty, integrity and a dedication to providing the freshest products.
About the Team…
President and Chief Executive Officer
Steve Jungmann
Mr. Jungmann was most recently the Chief Executive Officer for private equity owned Convenience Valet which is a distributor of over-the-counter and personal care products in the convenience and travel channels.  Prior to that, he was the President of Sales for Richelieu Foods, a leading private equity owned, private label frozen pizza topper.  Both companies were sold to strategic buyers.
Before Richelieu, Jungmann was the Executive Vice President of Merchandising for the retail side of SuperValu Foods.  He joined SuperValu after leaving his role as Senior Vice President/General Manager for Solo Cup's consumer product division.  Jungmann started his career with Kraft Foods where he spent 20 years in a variety of sales and strategy roles across multiple geographies.  His last role was Vice President of Category Management where he led trade spending and category management across all Kraft Divisions.
Mr. Jungmann has a passion for team leadership, change management and driving results.  He holds a Master in Business Administration from Northwestern University's Kellogg School of Management and a Bachelor of Science in Psychology from the University of Illinois.
Chief Operating Officer
John M. Keigher
Prior to joining the Urban Farmer team, John was an Owner and Director at Midwest Transit Equipment, Inc., the largest bus distributor in North America.
John has 25+ years of relevant senior management experience with strong emphasis on sales, operations and culture & team building through innovative leadership.
John earned his Bachelor of Computer Science Degree from Governors State University; he has served on the Computer Advisory Committee for Kankakee Community College, where he has taught computer programming courses.
He served on the boards of several non-profit organizations, including the United Way of Kankakee and Iroquois County, Harbor House Kankakee County Coalition against Domestic Violence, Kankakee County Chamber of Commerce and the Kankakee Community College Foundation Board.
John was honored as co-volunteer of the year in 2013 for his work with the United Way of Kankakee and Iroquois County.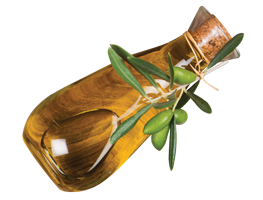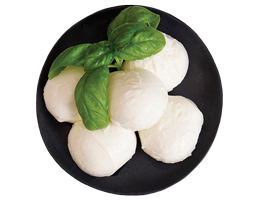 Chief Customer Officer
Steve Massie
Steve has over 30 years of food industry experience.  Steve began his career with Kraft Foods where he had multiple field and headquarter roles in several locations across the country.  He managed the breadth and depth of the Kraft portfolio across multiple DSD, warehouse and broker networks.
When Kraft and Mondelez International split into two independent organizations, Steve moved to Mondelez International where he was Vice President of National Accounts.  He managed nearly $1B in sales.  As part of the Sales Leadership Team, Steve was the US lead on global initiatives and an executive sponsor for the Mondelez Diversity Sales Counsel.  Additionally, Steve resided in China in 2013. The objective was to expand core businesses in developing markets.
Steve gained additional industry experience as he moved to Meijer, a large regional retailer. As Director of Merchandising DSD/Adult Beverage, Steve managed a $2.3B portfolio which was the largest division within Meijer.  Steve was a member of a Governor (Michigan) appointed, Michigan Adult Beverage Industry Board.
Finally, Steve was Vice President of Sales, Grocery/Mass for Campbell's Soup Co.  He managed over $1B in sales for the Snacks Division.  He managed powerhouse brands that included: Pepperidge Farm, Goldfish cookies & crackers and Snyder's of Hanover Pretzels. Steve led the business P & L under his scope, customer development, category management, broker relationships and retail execution.
Steve has BA in Management with a minor in Marketing from Webster University in St. Louis, MO.  He has a Master's in Supply Chain Management from the Eli Broad College of Business from Michigan State University.
VP of Operations
Brad Castongia
Brad Castongia has been in the food manufacturing business for 25 years spending 18+ years with Del Monte Fresh Produce.
With a passion for maintenance and engineering he worked his way up through the ranks gaining experience in all aspects of the business and managing the local facility for 5+ years before becoming the Sr. Director of Operations overseeing 11 facilities and building 2 new sites.
Brad is a hands on manager who seeks operational excellence with a teamwork approach.
VP of Strategic Sourcing
Carmella Vasquez
Carmella has spent her career of over 35 years in strategic sourcing within the food industry.
She started her career with Unilever where she spent 19 years in AG commodity procurement.  Prior to joining the team at Urban Farmer, she was employed for 6 years with Richelieu Foods, Inc.  Her sourcing experience collectively touched upon private label, branded and foodservice segments of the food industry.
She has directed numerous double digit cost savings initiatives throughout her career. Her passion and commitment of aligning with strategic partners and teamwork have been key drivers for her success.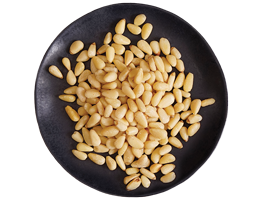 Director of Commercialization
Jason Hutchison
Prior to coming to Urban Farmer, Jason was a Quality Supervisor at Little Lady Foods, and served as Quality Assurance Manager at Bay Valley Foods. He has a Bachelor of Arts degree from DePauw University in Mathematics and Biology.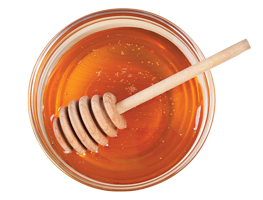 Director of Maintenance
Steve Vaughn
Before joining the Urban Farmer team Steve was Maintenance Manager for Del Monte Fresh Produce. Steve has been in Industrial Maintenance for more than 25 years and 13 of them for food manufacturing companies.
Working his way up from a technician to managing departments for companies such as Unocal 76, Rohm and Haas, Del Monte Fresh Produce, RVR recycling. Steve has a hands on approach for team management, equipment repairs and production up time. Steve studied Electrical/Electronic design at ITT Technical Institute.
Director of QA, Food Safety and Sanitation
Ed Bove
Prior to joining Urban Farmer, Ed Bove has been in the food industry 15+ years with varied background including commercial laboratory work and USDA regulated pork processing before becoming the head of Quality for a company specializing in dehydrated vegetable ingredients; serving as the authority on quality system programming, SOPs, and regulatory guidance for both QA and QC.  Ed created and maintained food safety & quality programs to internationally accredited standards including USDA Organic, BRC and FSSC22000.
Ed holds a bachelor's degree in biology from Illinois State, in addition to HACCP, SQF, and PCQI certification.
Manager of Commercialization and Regulatory
Eloisa Medina-Hernandez
Eloisa joins Urban Farmer with 20 years of experience in the food industry.  She spent over 12 years at Richelieu Foods as a technical leader, supporting both the frozen pizza and dressings & sauces units.  Her focus has been in the areas of new product development, technical services, FDA & USDA regulatory compliance, product commercialization and artwork management.  Prior to Richelieu Foods, she was a product developer at the Sara Lee Corporation and completed several internships at Kraft Foods.  Eloisa thrives in driving projects forward while supporting cross functional teams through the commercialization process.  Eloisa earned a Bachelor of Science degree in Chemical Engineering with a minor in Management from the Illinois Institute of Technology and has recently completed a Project Management Certification program at Collin College
Reach out to see how we can help you.
Call us at 815-468-7200 to get started.