It all started way back in 1948…
…back when we had an honest-to-goodness working farm on the outskirts of the bustling metropolis of Chicago. As one of the largest specialty vegetable farms in the Midwest, we worked the land, bringing fresh produce to market. And even though we've grown out of that first urban farm, we haven't forgotten what it means to be an Urban Farmer. It means working with honesty, integrity and a dedication to providing the freshest products.
About the Team…
MANAGING PARTNER
Ryan Sparrow
Ryan Sparrow has been in the food business for more than 30 years and has experience as both an entrepreneurial businessman and a leader for international food companies.
Ryan has managed divisions for Fresh Del Monte, Chiquita Brands International, Ready Pac Foods, Kraft, Quaker Oats, Handi-Pak Foods and UNIVEG. He received his Food Science degree from Purdue University and his MBA from the University of Illinois.
FOUNDING PARTNER
Warren Ouwenga
Prior to Urban Farmer, Warren Ouwenga was the co-founder, owner and financial manager of Heartland Harvest. Previously, Warren worked with Chiquita Brands Intl., as the Director of Facility Operations.
He's held management and operations positions at a variety of companies, including Del Monte Fresh Produce. Previously, Warren founded Handi-Pak Foods, Inc., growing it into a nationally recognized fresh cut vegetable and fruit processor.
Warren was also the major owner and manager of Ouwenga Veg. & Grain, a 2,000-acre agricultural producer that sold and distributed produce throughout the Midwest and Southeast United States.
He studied agronomy and agriculture economics at the University of Illinois before entering into the agri-business field.
Prior to his role as CEO, John was an Owner and Director at Midwest Transit Equipment, Inc.  He retired after 25 years at the company.
John earned his Bachelor of Computer Science Degree from Governors State University; he has served on the Computer Advisory Committee for Kankakee Community College, where he has taught computer programming courses.
He served on the boards of several non-profit organizations, including the United Way of Kankakee and Iroquois County, Harbor House Kankakee County Coalition against Domestic Violence and the Kankakee County Chamber of Commerce.
John was honored as co-volunteer of the year in 2013 for his work with the United Way of Kankakee and Iroquois County.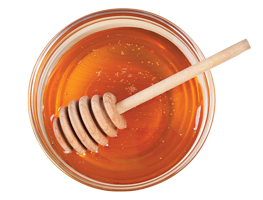 PURCHASING MANAGER
Dawn Africano
Previously, Dawn served as Materials Manager at Dole Fresh Vegetable and held the titles of Quality Assurance Manager, Procurement Manager and District Sales Manager at Del Monte Fresh Produce. She also worked in quality assurance and food processing roles at Handi-Pak Foods.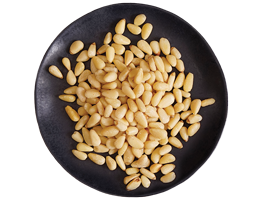 DIRECTOR OF COMMERCIALIZATION
Jason Hutchison
Prior to coming to Urban Farmer, Jason was a Quality Supervisor at Little Lady Foods, and served as Quality Assurance Manager at Bay Valley Foods. He has a Bachelor of Arts degree from DePauw University in Mathematics and Biology.
Reach out to see how we can help you.
Call us at 815-468-7200 to get started.